Welcome
We at the Lowcountry Coin Club welcome you to our site. Feel free to browse around. Our site is being updated so please bear with us as we get all of our pages updated.
If you are interested in coins, currency, or medals, past or present then please stop by our meeting. You may be pleasantly surprised to find that there are many other people that enjoy collecting as much as you. Our members consist of men, women, young adults and children of all ages.
We meet 7:30 pm the first and third Wednesday of each month at Park Circle in North Charleston, SC. For directions Click here. You are welcome to come early and talk coins.
Precious Metals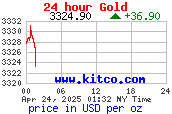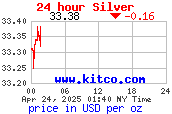 WINTER SHOW CANCELLED February 14 through February 16, 2014
Due to the inclement weather throughout the south east many coin dealers were unable to make it to the show here in Ladson. We are very sorry to announce that our show that was due to start today February 14th has been cancelled for the weekend. We will let you know if we are able to reschedule the event. We are very sorry for any inconvenience this may cause. We did not take this decision lightly.
Follow us on Facebook and Twitter
Our new FaceBook page is located at https://www.facebook.com/LowCountryCoinClub
Our Twitter account resides at @LowCCoinClub
Please join us to stay up to date on th elatest happenings at our club
New date for the 2014 Winter Coin Show
Low Country Coin Club's Coin Show is moving. When the winter coin show opens February 14 it will be in a new building. Plus the Coin Club is teaming with the Land of the Sky Gun and Knife Show which will be in the Exhibit building while the Coin Show is around the corner.
The show will be back in our old location. The building is about 200 yards from where we held the last show. Look for the signs. As you go in the main entrance to the Fairgrounds the coin show will be to the left and the gun show will be on the right. Last February over 7000 visitors attended the gun show.
Boy Scout Mertit Badge Program
A Boy Scout Coin Collecting Merit Badge workshop will be held Saturday afternoon (Feb. 15) at 2:00 PM at the 2014 Lowcountry Coin club Winter Show. The workshop is open to all Scouts or interested young people. It will last approximately 2 hours and when a participant leaves the workshop, they should be in a good position to receive the Merit Badge.
Hours
Friday Feb 14, 2014 1:00 PM - 6:00 PM
Saturday Feb 15, 2014 9:00 AM - 6:00 PM
Sunday Feb 16, 2014 10:00 AM - 3:00 PM
Location
Exchange Park
9850 Highway 78
Ladson, SC 29456
Website: http://www.exchangepark.org/
Look for the "A" Marker on the following map. It is listed as The Costal Carolina Fair Marker.
View Larger Map
---
Links